>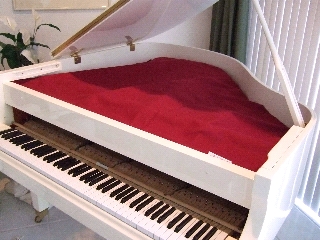 A FINE TUNE
Grand Piano String Covers
Every grand piano needs a string cover to protect the inside of the piano from dust, spills, and humidity which rusts the strings. Covers custom made on the premises are 70 percent wool. From $130.
Special order deluxe covers are 100 percent wool with support sticks and have serged and embroidered edges. From $329. Several colors are available.
For more information and to schedule an appointment, call 561-432-4121.
Click to Call