---
This web page starts here.
---
Protect your Grand Piano with a:
100% Wool String Cover
A Funny Story (Caution - not recommended)
---
I recently went to a customer's house to tune her piano. For some reason the string cover had been removed and left out of the piano for about a year. When I opened up the piano I found that it was quite dusty. While I removed the action to do some regulation work, she said she would get the dust out of the piano. The two pictures below show how she did it.
---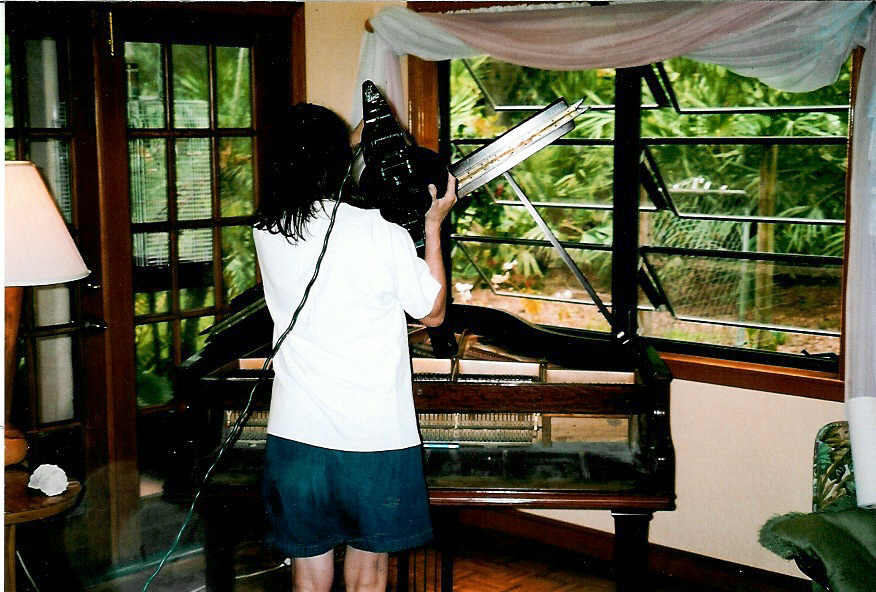 Customer opens up the windows, plugs in her leaf blower, and Z-O-O-O-M, out the window goes all the dust.
---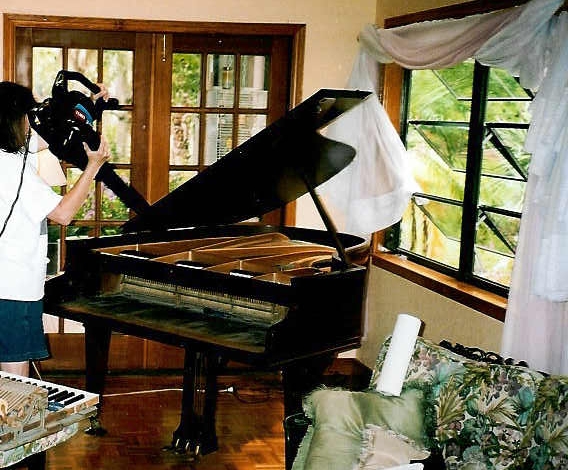 While the blower did a fairly good job of getting the dust out, I do not recommend leaving the string cover off the piano for any extended period of time.
---
Back to my 100% Wool String Cover main page.
Back to A FINE TUNE Main Page.
---
---
This web page ends here.
---