---
This web page begins here
Click for mobile version
© 2009
---










A FINE TUNE
Beginning Piano Lessons for Adults and Children - In Your Home
Great for home schooled children!
Hamilton Piano Co. services many piano teachers in South Florida. Please contact us to find a teacher near you.
---
Local Areas for In-Home Lessons (under 10 miles):
Map shows approximate coverage area.
Areas include: Atlantis, Boynton Beach, Delray Beach (partial) Golfview, Greenacres, Gulfstream, Haverhill, Highland Beach, Hypoluxo, Lake Clarke Shores, Lake Worth, Lantana, Manalapan, Ocean Ridge, Palm Beach (partial), Palm Springs, South Palm Beach, West Palm Beach (partial)

Call (561) 965-8090 today to find a teacher in your area.
Many adults have thought they would like to learn to play the piano, but have never had the time or money. Perhaps now is the time for you! Children can begin as early as seven years of age.
The Teacher
Wally Scherer graduated in May, 1972, from Ferrum Junior College in Virginia with an Associate in Arts degree, and a concentration in piano. In December, 1974, he received his Bachelor of Science degree from Old Dominion University in Norfolk, Virginia, where his major was Instrumental Music Education. He had additional studies toward a Masters Degree in Music Education in 1988 and 1998.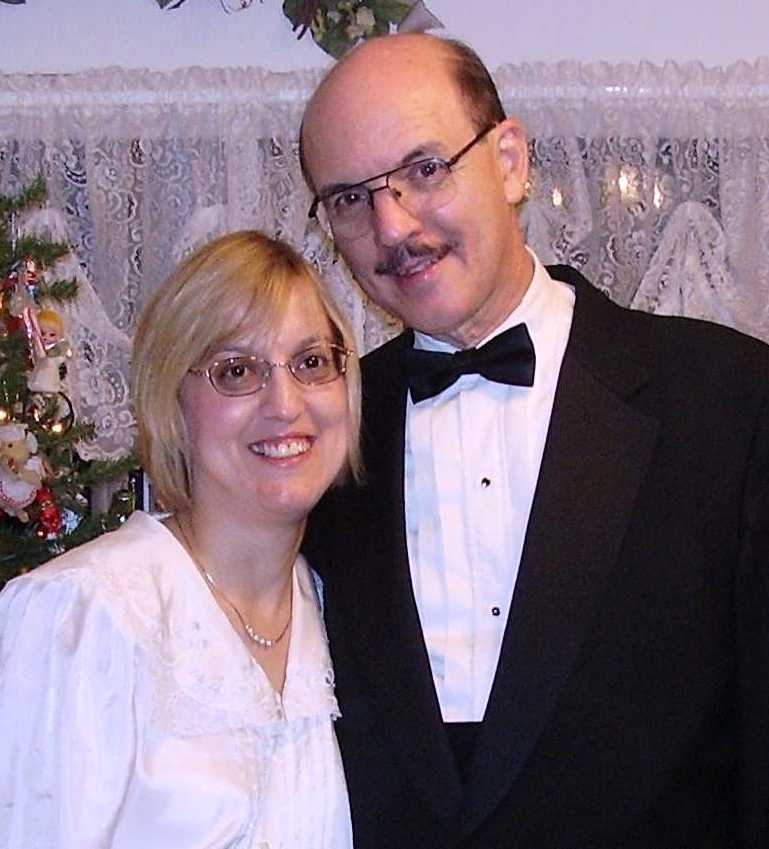 He has directed church and school choirs in Virginia, Texas, Florida, and Venezuela. Before moving to Florida in 1999, Mr. Scherer taught group piano lessons at the Norfolk, Virginia Department of Recreation and Parks. Locally, he taught group piano classes at Kretzer Piano in West Palm Beach. He also has been an active member of the Palm Beach County Music Teachers Association. He and his wife Vicky sing in the Delray Beach Chorale.
Through the years Mr. Scherer has taught piano (and other instruments) in a variety of settings to both adults and children, both in English and in Spanish. He is a very patient and understanding teacher who will help you proceed at a pace which is right for you.
Mr. Scherer prefers to teach true beginners - those with no musical background at all, but will consider teaching any adults or children who have had less than two years of musical instruction.
Evaluation
The first lesson is an evaluation lesson in which the student can evaluate the teacher, and the teacher can evaluate the student. If, at the conclusion of the first lesson, both are in agreement, the adult student, or parent of the child student, will sign an agreement relating to the lessons, cost, and practicing. The student will then pay for the first month of lessons, including the evaluation lesson, and purchase the music book.
If, however, at the conclusion of the evaluation lesson, either the teacher or the student does not think the lessons should continue, only the cost of the evaluation lesson will be paid.

Cost
Children and most adults will start by taking 30 minute lessons, once a week. These lessons, in your home, cost $35 each (in the local area - see list above) and must be paid at the beginning of each month. Some younger children, due to a shorter concentration ability, may require only a 20 minute lesson ($25). This is limited to a five mile area unless accompanied by a second lesson for another family member. Ask about discounts for more than one person in the family.
Equipment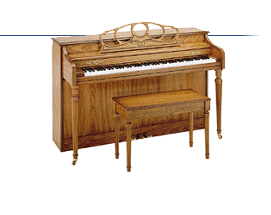 Students will need a properly functioning and properly tuned acoustic piano (tuning and repair services are also available through A FINE TUNE), or a full sized electronic keyboard with touch sensitive keys, able to be adjusted to the proper height. A proper sized bench or straight chair is also needed. If one of the above types of pianos is not available, a smaller keyboard may be used during the first two months, after which time a more suitable instrument will be needed.
---

Call (561) 432-4121 today to schedule an appointment!
---
A FINE TUNE
5020 Canal Drive
Lake Worth, Florida, 33463
Phone: (561) 432-4121

---
Copyright 2010 by Wallace T. Scherer
---
---
Search Engine Submission - AddMe
---
End of this web page.
---